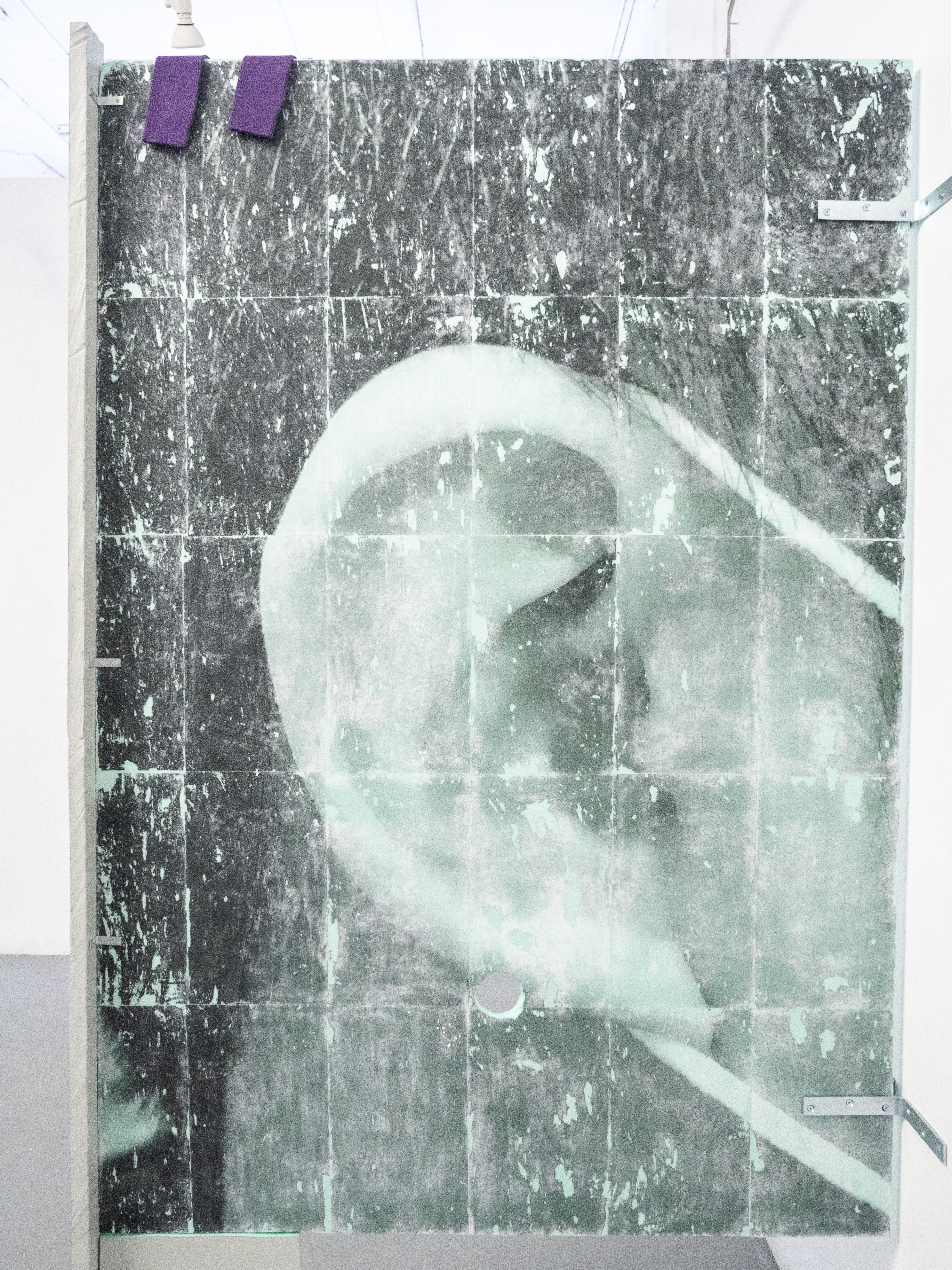 Looking For Museum Fun, 2023
Insulation foam, photographs, pen drawing, socks, sticker
Dimension variable: approx. 3ft (W) x 6ft 18in (H) x 4ft (D)

Looking For Museum Fun explores queer intimacy in a museum space. It aims to envision the Whitney Museum of American Art as a gay cruising site, in relation to its location's (meatpacking district and pier) history. The participant's handwritten memo (Like: Pluck a flower / Love: Water Flower daily) on relationship is drawn on left side, and my hand writing on how I planned/negotiated performance is drawn on the right side. Inside, our ears are engraved as proof of the participatory performance at Whitney.
This bathroom stall installation has two glory holes on both sides. Through the hole, the audience can see two photos on the wall. On the left, it's the photo he took of me on the subway. On the right, it's the photo I took of him. Inside the bathroom stall, two photos, taken from his place, suggest precarity and stability at the same time.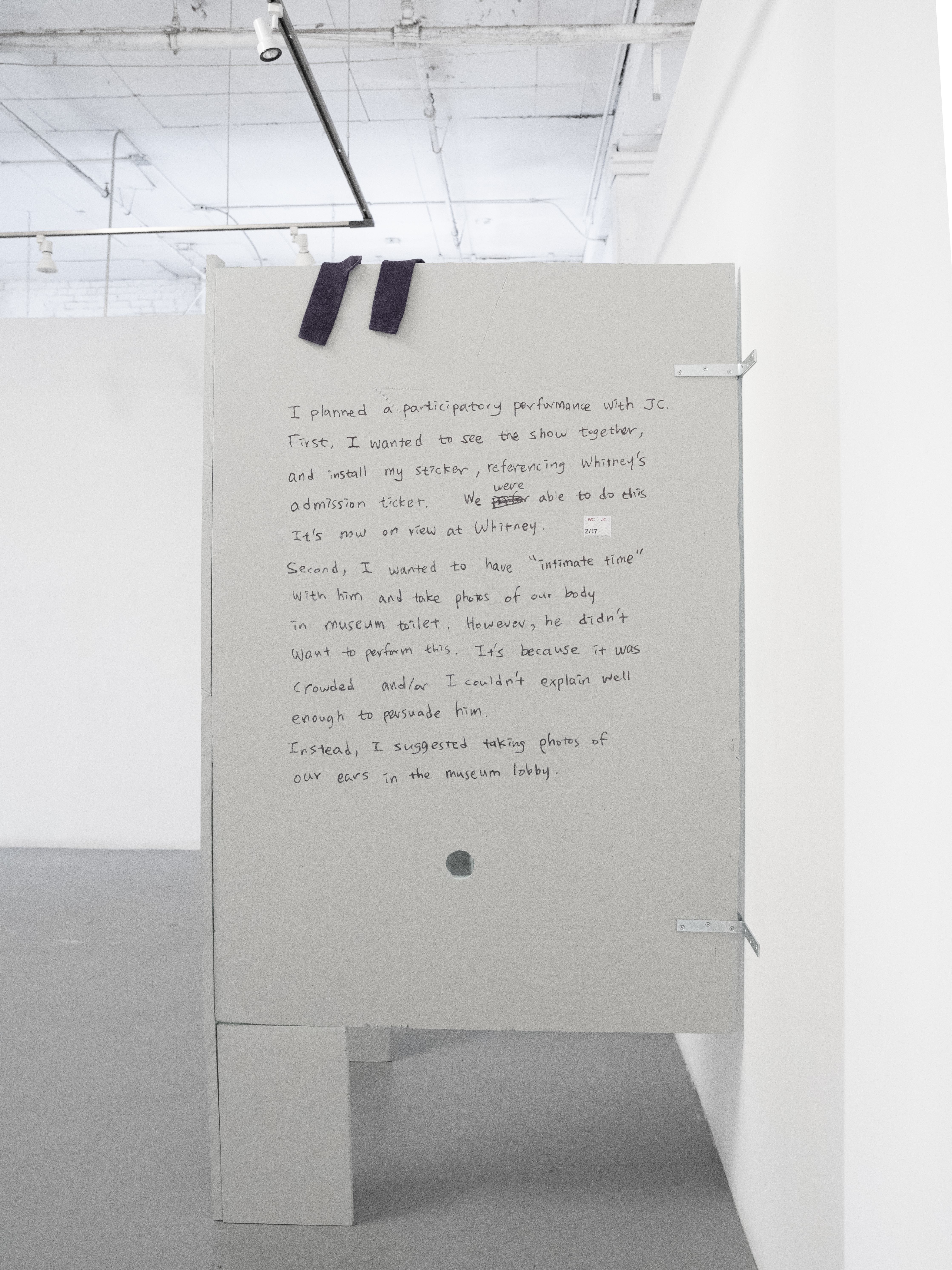 The writing on the right side:
I planned a participatory performance with JC. First, I wanted to see the show together, and install my sticker, referencing Whitney's admission ticket. We were able todo this. It's now on view at Whitney. Second, I wanted to have "intimate time" with him and take photos of our body in museum toilet. However, he didn't want to perform this. It's because it was crowded and/or I couldn't explain well enough to persuade him. Instead, I suggested taking photos of our ears in the museum lobby.