Donor's Wall, sequential pictures, vinyl letters, paint,
W 50ft 5in x H 10ft, W 40ft 3in x H 10 ft (W 15.36m x H 3m, W 12.31m x H 3m)
2018 October ~ ongoing

Everytime people bless me after I sneeze, I write down their name, time, date. This ongoing project was started in October 2018, which is around the time I moved to California, US from Seoul, South Korea.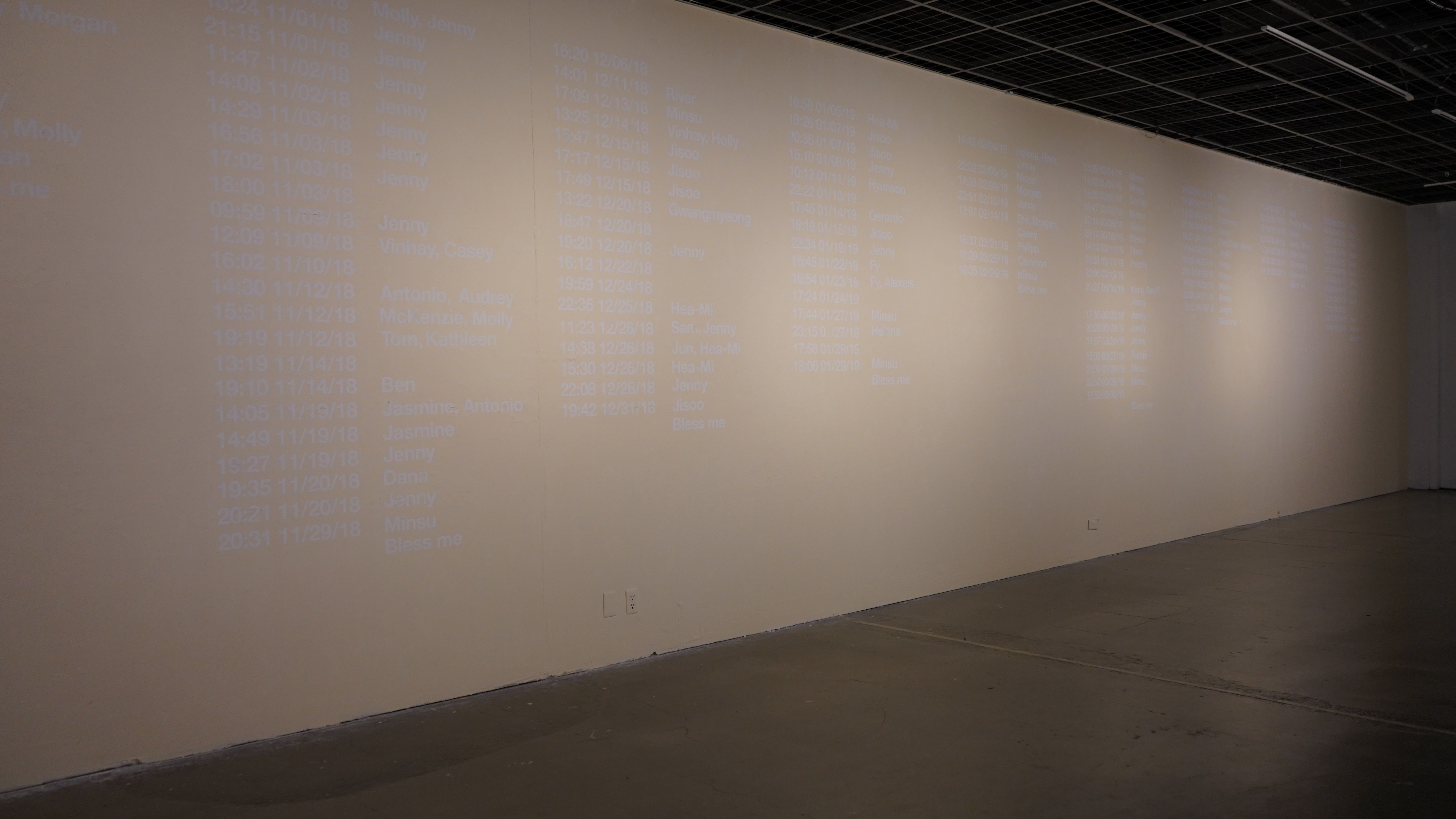 The collected datas are presented on the wall. The letter's negative space on the wall is left unpainted, using the stencil technique with vinyl letters and paint.




---







installation process: Put vinyl letters on the wall ︎︎︎ Paint the wall on the top of the vinyl letters ︎︎︎ Peel out all the vinyls ︎︎︎ Negative spaces of letters left





Sneezing selfies turned into exhibition poster, Unsolicited Pleasure.